0
March 31, 2016 by J.C. Lillis

A few years back, I wrote about the YES Drop-In Center and the incredible work they do to support young people experiencing homelessness in the Baltimore area. YES staffers Harriet and Nadja stopped by to answer some questions about the center and how it benefits the young people it serves (including many LGBTQ+ youth). Thank you to anyone who was able to make a donation to YES and help sustain their important work.
GUYS: They need our help again, and it seriously only takes 30 seconds.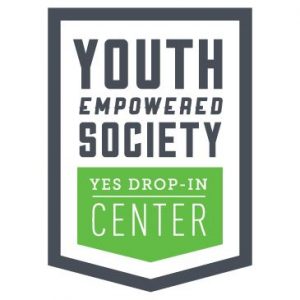 YES provides urgently needed services, and they do it on a very limited budget. That means their secondhand furnishings are now worn and falling apart, and they're not able to provide a facility that's as warm and welcoming as their wonderful staff.
That could change if they win IKEA's Life Improvement Challenge. Now through April 10, you can cast your vote for the charity most deserving of an IKEA makeover. Follow these easy steps to help YES win the challenge:
When it asks you "Which store's projects would you like to see?," choose Baltimore, MD.
Click YOUTH EMPOWERED SOCIETY and hit "Submit."
If you can, cast a vote for YES every day between now and April 10.
That's it! A super-easy way to support a vitally necessary safe space here in Baltimore. Please, please spread the word to your friends, family, and co-workers so YES can build up the momentum they need to snag the IKEA crown. Like the YES folks said in the email I got this afternoon: "With this makeover we'll be able to create a much more comfortable, inviting space that will convey to our youth HOW MUCH THEY MATTER."
Thank you!
Category Uncategorized | Tags:
---