1
September 30, 2016 by J.C. Lillis
Okay, I know: you were getting used to the tumbleweeds and crickets around here. So was I. The tumbleweeds were good for weaving crowns when my delusions of grandeur needed fuel, and the crickets were pretty good at typing when my fingers needed a rest. But it's time I dust the blog off. Like winter and the dreaded election, exciting bookish things are right around the corner.
So. This happened: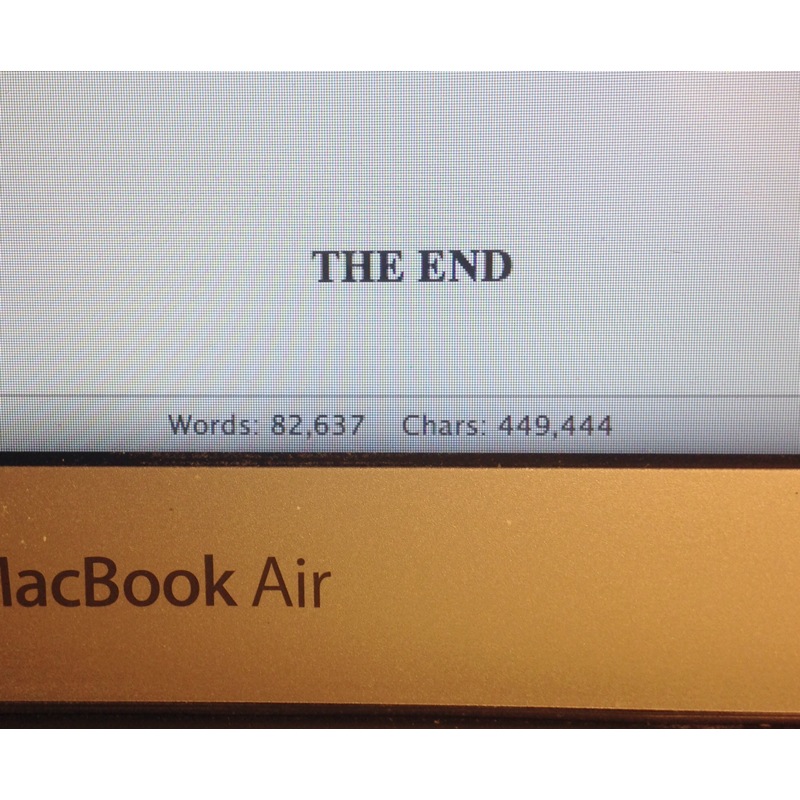 The unfinishable book: she is finished. Back in January I said "summer 2016," and technically I finished just before the seasons changed, so I'm gonna go ahead and give myself a gold star 'cause I'm nice like that.
Book #3. A&B. Out in November; release date still tbd. Here are four tiny sneak peeks: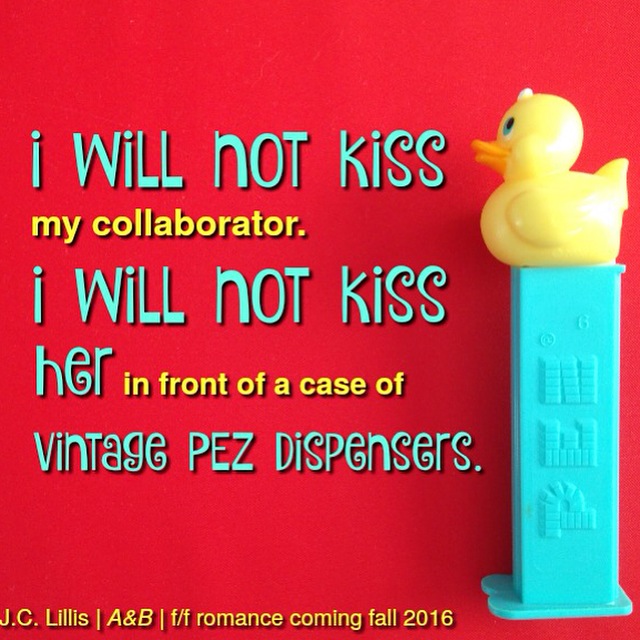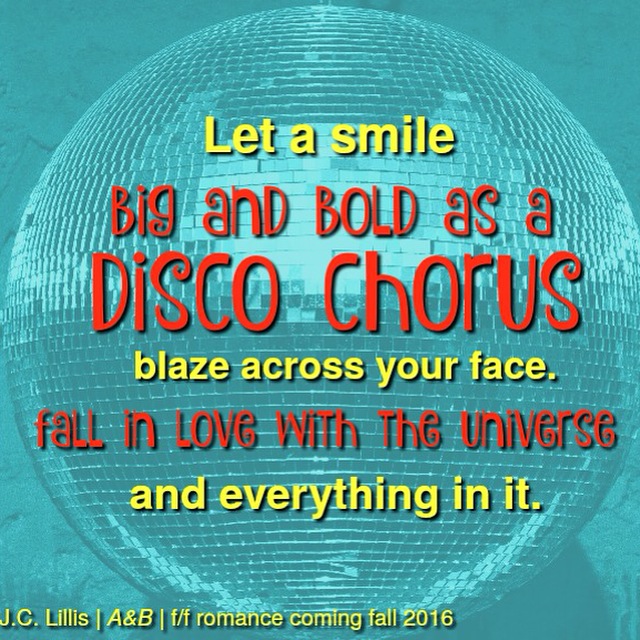 And here's the official synopsis:
Eighteen-year-old Barrie Krumholtz is a super-tall optimist hell-bent on a single goal: securing a slot on Pop University, a reality show for singer-songwriters helmed by her #1 musical idol. When she humiliates herself on national TV and loses a spot in the finals to smug balladeer Ava Alvarez, the door to Barrie's well-hidden dark side swings open. Never a quitter, she uses her bitter envy of Ava to shape a bold new artistic direction, and people love it. But when Ava ropes her into a secret collaboration, it sparks feelings neither girl expected—feelings that might threaten their creative identities and distract them from their professional goals.
Can love and ambition live side by side? Is happiness an art-killer? They'll figure it out with the help of a blue guitar named Fernando, a keyboard named Rosalinda, and a few new friends who feel like home.
(Rated R for Rivalry, Romance, and Really Neat Subplot featuring Brandon and Abel from How to Repair a Mechanical Heart.)
Wanna add her on Goodreads? I'm way too shy to say YEAH YOU DO and way too proud to say "please?," so I'll just drop this link here for ya.
November, guys! WOOOOO! Stay tuned for news about the cover reveal, coming soon. 
Category A&B, happy happy, writing | Tags:
---